Observation Blog March 26-29...
By: Blizzard92, 7:59 PM GMT on March 25, 2010
A strong cold front is poised to advance across the Northeast on Friday accompanied by falling temperatures and gusty winds with a bit of rain. Elevations above 2000ft above I-80 may even see a bit of snow mix in. Cooler temperatures are in store for the weekend with below normal temperatures. Have a wonderful weekend!!!

"Current Temperature"



"Current Dewpoint"



"Current Surface Map and Weekly History of Jet Stream Position"



"Regional Radar"



"Regional Satellite"



"Regional Advisories"



"Soil Moisture Anomalies and 5-day Precipitation Amounts from Hydro Prediction Center"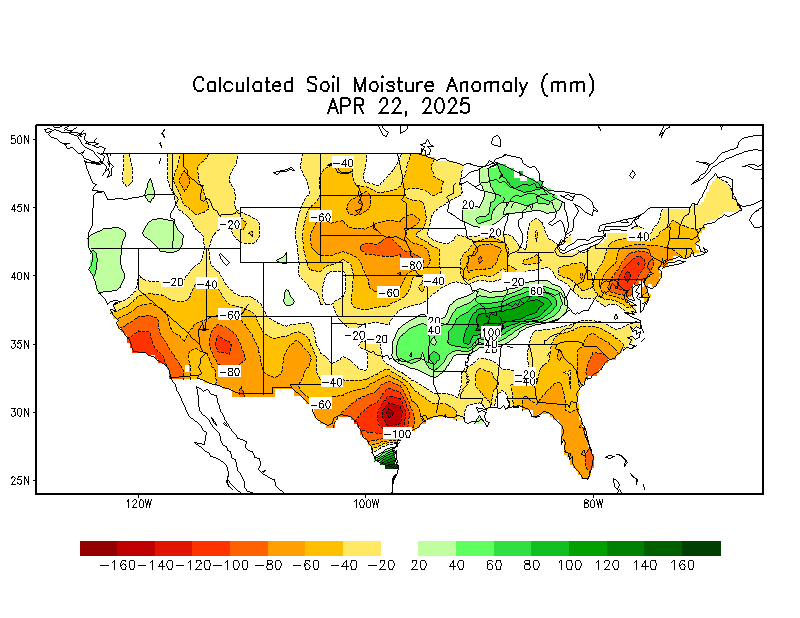 "Severe Weather Outlooks from Storm Prediction Center Days 1, 2, and 3"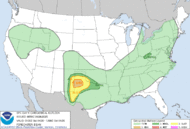 "12hr Estimated Precipitation"



"NWS Forecast Max Temperatures"



"NWS Forecast Min Temperature"



"NWS Forecast Weather at 2pm"



"Current Storm Reports"



"Fire Outlooks from Storm Prediction Center Days 1, 2, and 3"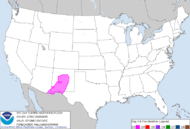 (All maps courtesy of NOAA and Penn State Meteo.)

"Forecast Model Links"
-NAM model 12z...Link
-GFS model 12z...Link
-NMM model 12z...Link
-SREF model 9z...Link

"Severe Weather Links"
-Atmospheric Soundings Skewt T charts...Link
-SPC Mesoscale Analysis Pages...Link
-Public Spotter Reports for State College NWS...Link
-Severe Weather Model Forecast indices...Link
-Severe Weather Parameter Definitions...Link

"Flooding Links"
-Automated Pennsylvania Rainfall Recording Stations...Link
-Flash Flooding Guidance...Link
-HPC Forecasts for Excessive Rainfall...Link
-Hydrology Predictions for Lakes, Rivers, and Streams...Link

I will be away from March 26-29 on a regional choir trip. This is an observation blog where there are automatically updating maps. Feel free to leave comments below and daily observations are welcomed. Back to regular blogging a few days after I return. Have a wonderful weekend!!!

"Here north of Harrisburg 2010 statistics"
(Severe Weather Stats...)
Severe Thunderstorm Watches- 2
Severe Thunderstorm Warnings- 2
Tornado Watches- 0
Tornado Warnings- 0
Total Thunderstorms- 6

(Precipitation Stats...)
Flood Watches- 3
Flood Warnings- 1
Monthly Precipitation- 3.12inches
Yearly Precipitation- 13.34inches

(Temperature Stats...)
Heat Advisories- 0
Excessive Heat Warnings- 0
90degree days- 0
Drier and warmer weather for the coming work week...
By: Blizzard92, 4:34 PM GMT on March 14, 2010
High pressure will dominate the region's weather for a majority of the week as the nor'easter pulls away to the northeast. A southwest flow coupled with downsloping conditions will promote very mild temperatures towards the end of the week across areas east of the Appalachians into the 60s with sunshine. Another trough approaches the region towards next weekend.

"Afternoon Thoughts" (Updated 3/14)
Good afternoon!!! Welcome to the new weekly weather Spring format blog. This format will likely last through June. I tried to appeal to everyone's liking as far as maps and sections including a new section below... 'The Learning Corner' which will feature weekly topics on some of the more unusual concrete terms mentioned here in the blog that may cause some confusion. The whole format just seems to have a whole new refreshing feeling after the long, snowy winter. My Summer Outlook will debut in late April this year for the months of June, July, and August. Also feel free to vote in the new poll on the right side of the screen. On an interesting late note about the winter of 2009-2010, Canada and much of the extreme northern United States experienced a very mild winter with temperature anomalies in some areas +4-5F. While this can be coupled with typical moderate to strong El Nino affects, what is interesting is the state of the NAO and Greenland blocking. The Greenland blocking this winter anomalies show it to be one of the strongest on record closely dated even towards 1968-1969. As we all know the AO (Arctic Oscillation) suffered many record negative values including the fact that the CPC had to lower the negative values on the chart. Arctic cold was lackluster across much of North America, but across Europe and Asia they saw the true effects of very cold air. In fact the second coldest temperature ever on record occurred in Europe this winter in western Russia. The Polar Vortex displacement was very favorable towards cold air on the other side of the globe. Without the anomalous blocking over the North Atlantic this winter, it would lead to me to believe that this winter could have been a disaster for the northern Middle Atlantic. Temperatures could have been mild with mainly coastal rain storms such as the Martin Luther King Storm and the current nor'easter. All in all we were very lucky in a sense. The record Greenland blocking and negative NAO lead me and many to believe that we have finally entered a new decadal cycle in the negative NAO regime. This may lend itself not towards record breaking snowy winters the next ten years, but winters with snowfall of at least near normal for the next 5-10 years unless another record strong La Nina paves a path. Many including myself are optimistic for snowfall prospects for the next several winters especially looking at the snowfall statistics from the previous few lackluster winters. This being said it only takes a La Nina to disturb this outlook, but at least for now for snow lovers it is something to be optimistic about for the snow future. Well enough about winter... onto Spring!!!

"Regional Radar"


(Courtesy of NOAA)

"Regional Satellite"


(Courtesy of Penn State Meteo.)

"Regional Advisories"


(Courtesy of NOAA)

"Forecast Discussion" (Updated 3/14)
The 500hPa low will traverse northeast off the coast Sunday night into Monday allowing for a few leftover rain showers to exist over the eastern half of the northern Middle Atlantic Monday. GFS/NAM QPF looks to be generally around or less than .1in during the day Monday. The easterly flow off the Atlantic will continue with low ceilings around 500-1000ft especially across eastern areas with aviation terminals in the MVFR to IFR range during a majority of the day. The western half of the region will generally be under a mid stratus deck cloud cover much of the day with slightly below normal temperatures under limited sunshine. MOS highs are generally in the upper 40s for most areas which look to be right on forecast. As the 984mb surface low pulls off into the northern Atlantic shipping lanes, a 1028mb high pressure will build in across the Midwest. GEFS spaghetti plots indicate a building ridge across the center of the nation which will try to pull eastward throughout the week. Therefore this will allow for a warm southwest flow over the Middle Atlantic allowing for daily high temperatures to rise into the mid to upper 50s and lower 60s towards southern Maryland and Delaware for Tuesday and Wednesday with brilliant sunshine. Increasing downsloping flow will allow for even milder air towards Thursday and Friday as the ridge builds across the region. Highs will approach near 10-15F above normal for much of the region with general clear skies outside of a few cirrus. Towards the weekend a strengthening low pressure over the western plains will translate northeast towards the Great Lakes ahead of a trough that will approach the region. Strong deep layer shear coupled with a moist flow out of the Gulf of Mexico will likely allow for a severe weather outbreak across the southern plains and Mississippi Valley towards Saturday and Sunday. As the cold front progresses east towards the Middle Atlantic on later Sunday into Monday the dynamics will begin to weaken with leftover rain showers. A few timing discrepancies exist in this period with the ECMWF favoring an earlier frontal passage towards Saturday, but the GFS favoring Sunday/Monday; at this point will take a mean solution for timing. QPF generally looks minimal with the low pressure well to the west of the region therefore limiting any additional flooding after this week's heavy rain causing FFG to be around 1in/24hrs for many counties. All in all a zonal flow will allow for mild temperatures and sunshine for all areas for a majority of the work week.

"Current Surface Map and Weekly History of Jet Stream Position"


(Courtesy of Weather Underground)

"Weekly Forecast" (Updated 3/14)
Monday- The easterly marine flow will continue during much of the day as a few waves of light rain affect the region during the daylight hours. A few breaks of sunshine are also possible over the region especially during the afternoon as the low pressure pulls off to the northeast. Additional rainfall amounts will vary with the hit or miss light rain showers, but amounts will general be around a tenth of an inch or less. High temperatures will lean on the cool side generally about 1-5F below normal ranging from the low 50s across the coastal plain to the mid to upper 40s along the valley regions in Maryland and Pennsylvania. Above 1500ft and across the Appalachians highs will generally be in the upper 30s to low 40s with spotty drizzle and flurries. Low stratus will also limit ceilings to around 1000-500ft along with low visibility especially in coastal regions ranging from 1-6mi. Monday night will feature decaying stratus clouds and a transition to a northwest flow. Lows will be mild and in the mid 30s for northwestern areas to the low to mid 40s over the coastal plain.

Tuesday- A few morning clouds will be across eastern areas with some patchy fog in the sheltered valleys. But later in the morning through afternoon sunshine will prevail with warming temperatures and lowering dewpoints. This should allow for things to begin drying out with creeks, streams, and rivers to begin to recede their waters. Temperatures will rise to near normal levels ranging from the upper 50s over lower Maryland and Delaware to the mid 50s along the metropolitan corridor to the low 50s over the higher elevations over the north and west. Tuesday night will feature patchy fog with some residual moisture especially over the south-central Mountains of Pennsylvania and over western Maryland, but with breezy conditions fog will only be limited to visibilities as low as 1mi in the isolated locales. Lows will be mild again generally ranging from near freezing over the higher elevations to the low 40s along the coastal plain.

Wednesday- High pressure and upper level ridging will dominate the benign zonal flow allowing for region wide sunshine and warm temperatures. A strong westerly downsloping flow will allow locations east of the Appalachians to rise to well above normal temperature values into the low to mid 60s for many areas east through the coastal plain. Across over the Alleghenies will also see mild temperatures and sunshine ranging from 53-58F. Wednesday night will feature clear skies and calm winds for some radiational cooling conditions. But relatively high dewpoints will limit the cold temperatures to over the far northwest along Lake Erie and above 2000ft. Lows will range from 25-36F over much of the northern Middle Atlantic.

Thursday- High pressure will continue to dominate the region with widespread sunshine after a few areas of patchy morning fog and dew. Highs will rise well into the above normal values for the entire region under a strong downsloping flow. A few 70F temperatures are possible towards Washington DC, lower Maryland, and southern inland Delaware. But for a majority of the region temperatures will be in the 60s with sunshine. Thursday night will feature some radiational cooling under clear skies with lows falling to or slightly above freezing. Some patchy fog is possible for some of the Appalachian valleys.

Friday- Sunshine will be widespread over the region with warm temperatures ranging from 60-69F across all areas with a few upper 50s limited to northeastern Pennsylvania over the higher elevations. Some patchy morning fog is also possible especially along the Potomac Highlands and Blue Ridge region. Friday night will feature mild temperatures and clear skies with lows around freezing for many areas, but in the mid to upper 30s for the coastal plain. Increasing cirrus are possible across western Pennsylvania as a cold front approaches the western Ohio Valley.

"Wildfire Outlook" (Updated 3/14)
Forest fire season in the northern Middle Atlantic varies with a near minimal constant threat all year round. The highest threats are always during the Fall season and the early Spring season as there is little foliage with plentiful dry kindle around. But any period of extended dry weather can cause wildfire problems especially in Pennsylvania and western Maryland across the heavily wooded and fielded valley regions. Plentiful moisture exists across the northern Middle Atlantic currently after heavy rain has caused 1-4in of rain over the entire region along with a melting snow pack in the snow belt higher elevations. Therefore any threat of forest fires is very limited in the coming two weeks. Looking ahead at the drought outlook it appears near normal precipitation will continue over the region with limited threat of drought in the near to mid future. Unlike last year where precipitation totals for the season were near 3-5in below normal, this year precipitation is running right around normal for the year. The NOAA US drought monitor shows plentiful moisture across much of the nation with the highest threat of drought across the Inner Mountain west and Tennessee Valley up through the western Great Lakes. Limited snow pack across the Great Lakes and Western Rockies is limiting the Spring moisture field runoff. So at this point drought and wildfire threats remain limited across much of the United States.

Here again are the fire criteria for development in Pennsylvania... Link.

Criteria for rapid initiation and spread of wildfires in PA:

1. Winds must be sustained at 15 mph (13 knots) for two hours or more, and

2. Minimum Relative Humidities (which usually occur in the afternoon) must be 30 percent or less, and

3. 10-hour Fuel Moistures must be 15 percent or less (and expected to remain there for two or more days).

"Fire Outlooks from Storm Prediction Center Days 1, 2, and 3"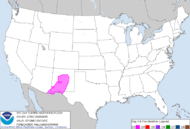 (Courtesy of NOAA)

"Gardening Outlook" (Updated 3/14)
The warm weather this past week sure has gotten me anxious to work in the garden. This time of year I always like to test the water and plant things a bit earlier than I probably should looking at frost dates. In any case usually after St. Patrick's Day I put in some of my cool weather crops and this year I believe I will follow that same calendar. I was able last weekend to turn the soil over allowing it to break up previous roots or any winter weeds. I still believe I will get a few more bags of garden soil, peat moss, and humus/manure to allow for new nutrients into the soil. This year I will be using the same previous plots for planting vegetables including my three 2x6x2 wooden raised bed boxes, and my in ground vegetable corner on the western side of the house. I did a bit of pruning last weekend to my blueberry bush which already is showing signs of blooms forming for another healthy season. I had thought about starting a few seeds indoors for warm weather crops like many vegetable gardeners, but at this point I have decided not to. After this heavy rain finally seeps into the ground and allows it to dry out, later this week and early next weekend appear to be ideal times for certain cool weather crops including onions, peas, broccoli, cauliflower, and cabbage. Looking ahead at temperatures it appears the threat of frost will be limited for the coming week and weekend as dew points are slightly high with lows only falling into the low to mid 30s for areas east and south of the Alleghenies. Across the Appalachians and higher elevations low temperatures will fall into the mid 20s for a majority of the week making the start of the growing season seem all too far away. Long term pattern looks to promote a brief cooler spell towards the end of March and early April, but at this point that remains a good deal far off for any details.

"Soil Moisture Anomalies and 5-day Precipitation Amounts from Hydro Prediction Center"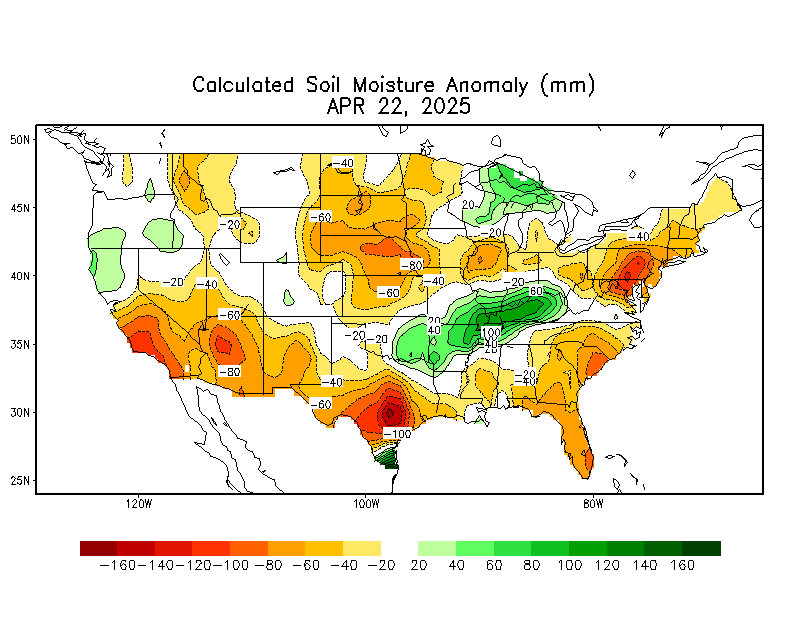 (Courtesy of NOAA)

"Severe Weather Outlook" (Updated 3/14)
Sunday 9z SREF guidance suggests some elevated MLCAPE across eastern portions of the Middle Atlantic from about Delaware northward through eastern Pennsylvania with values around 50-100 j/kg. These areas of rain showers and isolated thunderstorms are associated with a vortex of energy moving through the eastern half of the region Sunday morning and afternoon. While minimal instability exists across the region, impressive dynamics aloft will allow for some areas of localized thunderstorms. Low freezing levels below 5000ft coupled with some higher updrafts may allow for some areas of hail particularly closer to the coastline where the higher instability exists. Hail size will be limited to around pea to dime size has echo tops will be limited to around 10000-15000ft. As this area of enhanced instability shifts northwest, the threat will move into east-central Pennsylvania before rapidly weakening in more stable air near the lee of the Appalachians. Steep lapse rates are also promoting impressive temperature contrasts aloft and at the surface allowing for a few cloud to ground lightning strikes. As the dynamics wane later this afternoon, stratiform rain from leftover meager convection will exist over much of the region with additional rainfall around .25in or less. High pressure dominates the weather for the majority of the week under a Pacific zonal flow as highs rise into the 60s and lows in the 30s. Another trough approaches the region next weekend with meager upper air dynamics therefore limiting the thunder threat to be pretty non-existent. Severe weather awareness week and flood safety week are March 15-19 for central Pennsylvania. Severe weather season typically begins across the Northern Middle Atlantic around May and heightens during the Summer months when there is a higher availability of heat and humidity.

"Severe Weather Outlooks from Storm Prediction Center Days 1, 2, and 3"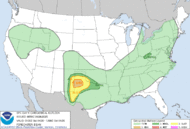 (Courtesy of NOAA)

"Monthly Outlook" (March)
February sure has been a memorable month for those with concerns across the viewing region. In fact century old records have been broken for many large cities and towns across the northern Middle Atlantic with even snowfall being recorded on the ground in at least 49 states during the February 12-13 period, which many climatologists are hard pressed to find any other date with such widespread snow cover. The NCDC reports nearly 68% of the nation snow covered as of February 13th with an eight inch average depth. With temperature anomalies also well below -2SD for much of the United States, this has certainly been a February of wintry notation. While the month is generally about 1/2 over and an end to the meteorological winter is quickly approaching, more wintry precipitation will likely continue for the eastern seaboard. For more details for the last two weeks of the month consult the long term disco above. As for a February forecast, due to time constraints unfortunately I was unable to post one. But on second glance of my winter forecast, it clearly advertised February being a very snowy and cold month in fact the snowiest of the winter. Despite what the final two weeks of the month show, these statistics have already been verified. Soon or perhaps now many will be basking in the threat of spring-like weather which is not too far off. It is evident based on teleconnections the worst is over as far as arctic air and climatology means. For those interested in my winter outlook verification blog, it will be issued upon the first week of March as the meteorological winter comes to a close. Now as we look towards March teleconnections diverge... Global models including the GFS/ECMWF begin to lose direct correspondence in forecast similarities after the 10 day time frame. ECMWF weeklies continue to advertise anomalous blocking as we continue in this record -4 AO with troughing over the east coast. But the GFS highlights a zonal flow with Pacific air flooding the nation with cold air bottling up towards Canada. What is interesting this year has been the lack of arctic. Due to the polar vortex being displaced a bit too far north, we have been close to record cold air, but it is just a bit too far displaced. In any case this looks to continue. As common with El Ninos, an active southern stream will continue. But current Nino 3.4 region SSTs indicate a general cooling regime with weakening into low end moderate stage. MJO on the other hand using GEFS supports more of an ECMWF solution. Using a few analogs up my sleeve, climatology, and teleconnections I support a mean forecast of the following for the month of March...

Temperature- I look entitled to enter a pretty typical temperature anomaly forecast for the month averaging from (-0.5)-(+0.5) F across the entire northern Middle Atlantic. This being said I favor guidance for a cooler pattern for the first week or two of the month with temperatures around -5F averages each day; nothing overly cold. Then I believe the pattern radically swings around midmonth or potentially earlier to a much warmer flow as we pardon goodbye to a historic winter. In fact the pattern change is critical for timing as it appears once we swing the pendulum warmer; it is not going to come back. Previous patterns this winter even back into the fall of 2009 favor about 30 day patterns so the timing on this troughing over the east is coming to an end soon. I would not be surprised if the month rounds things on the warmer side of the forecast more so than verifying colder than normal.

Precipitation- Considering climatology of moderate El Ninos on the weakening trend and the considerably active southern stream, I am inclined to lean towards the wetter side of guidance favoring above normal precipitation for the month across the entire northern Middle Atlantic. As for snowfall which is really what most people are concerned with, I will go with normal snowfall for most regions with the higher threat of snow being during the first week of the month before the large pattern change.

"Temperature and Precipitation Outlooks from Climate Prediction Center for next 30 days"


(Courtesy of NOAA)

"Learning Corner" (Updated 3/14)
Referencing computer model terms is nearly a daily occurrence for meteorologists and forecasts. Acronym terms such as WRF, NAM, GFS, ECMWF, etc are often used as references for computer models. While these terms are often referenced, many people have little idea to what they actually entitle. Essentially they are a series of supercomputers, which use nearly 120 trillion arithmetic calculations per six hours to encompass for the chaotic atmosphere. Using a series of initiating forecasting techniques each computer produces what is called a prognostic. This is the graphic that encompasses a series of variables to forecast different elements of the weather. Computer model predictions are relatively near in the realm of meteorological predictions, but improvements have been dramatically noted in the last two decades. Forecasters install a series of initiating parameters into the computers which resolve the equations. Using nearly 100,000 ASOS (Automated Surface Observation Station) across the United States, GOES (Geostationary Operational Environmental Satellite), radiosonde weather balloon drop data, NEXRAD WS88D Radar, and Aviation weather data, supercomputers extrapolate the data using historic/climatology proportional odds and subsequent values of the parameters stated above. The NCEP (National Center for Environmental Prediction) houses the majority of these models for the United States National Weather Service highlighting the GFS (Global Forecasting System), NAM (North America Mesoscale Model), SREF (Short Range Ensemble Forecast), WRF (Weather Research and Forecasting) model. Each individual model uses calculations on differential initial parameters and resolutions to produce the extrapolation. Model prognostics for all NCEP guidance use the Zulu (ex: 12z) scale which is essentially Greenwich Time which run every 6 hrs. Other weather bureaus across the world also run separate super computers such as in Reading, England which runs the ECMWF (European Centre for Medium-Range Weather Forecasts). Also our neighbors to the north (Environmental Canada) run the commonly used GEM (Global Environmental Multiscale).

The critical differences between model output are the initial parameters. For instance a series of gaps in atmospheric data in the North Pacific often pose problems for forecast wavelengths across North America several days down the road. With large gaps in data fields across the globe, weather observation also never claim 100% accuracy. For instance one inaccurate rawinsonde data could cause major initiation problems. Also meteorologists run ensemble models such as the MREF, GEFS, and SREF in which forecasters take a computer model and modify the variables slightly in initiation therefore producing a series of prognostics in which a mean can be produced. High confidence in spaghetti plots often equates to high forecast confidence with little spread.

Forecasters also use a statistical mean known as MOS/MAV (Model Output Statistics). These statistical probabilities use historical/climatological along with operation computer model parameters to produce a several day outlook. MOS is not a computer model, but it basically output probabilities from mainstream computer models such as the GFS.

This entire computer data is generally referred to as 'guidance,' as it is not the final solution. Accurate interpretation is often necessary for producing higher skill forecasts. The GFS is often coined as producing inaccurate prognostics. Essentially this all goes back to the initial idea of initiation parameters. The data such as wind, temperature, humidity throughout all layers of the atmosphere often has too many gaps and inaccurate data. In a recent study NCEP scientists such the commonly more accurate ECMWF initiation data and filtered it into the GFS. The GFS uses different algorithms than the ECMWF, so the study compared where the source of error would be found. In the end result it was found that the GFS had a much higher degree of accuracy using ECMWF initiation data than the ECMWF had using its own initiation data. Therefore the algorithms in the GFS are not the problem, but it is the observational parameters used by the NCEP which are at fault.

Computer science in meteorology is a relatively new foundation which commonly dates to the high accuracy forecast of the 1993 March Superstorm in which the early ETA scored high in verification several days leading in advance of the storm. Meteorologists believe computer model guidance will never claim perfection. In fact by 2017 forecasters believe forecast accuracy for the seven day forecast will only improve to the current five day forecast accuracy. Technicians are in constant experimentation with the supercomputers in tweaking resolution grid levels, atmospheric variables, new mathematical equations, and new computer technology. In fact I have heard it through the grapevine that the GFS is going to be going through a major overhaul in the coming months. Computer models are constantly being updated and extinguished. In fact the GFS recently went under a renovation back in December, but NCEP verification charts show little to no correlation to higher 500mb chart accuracy. Remember the NGM (Nested Grid Model); well that model was eliminated in March of 2009. Also as mentioned above the ETA model retired in becoming the NAM.

Supercomputer meteorology is a definite inexact science which resolves in the physical/mathematical aspect of variable interpretation. Forecasters use these prognostics a basic semblance for overall pattern schemes and storm progression, but actual predictions should be left to the human aspect/error. Based on a study at the HPC (Hydrometeorological Prediction Center), human accuracy triumphs computer statistics nearly 75-90% of the time.

"Here north of Harrisburg 2010 statistics"
(Severe Weather Stats...)
Severe Thunderstorm Watches- 0
Severe Thunderstorm Warnings- 0
Tornado Watches- 0
Tornado Warnings- 0
Total Thunderstorms- 1

(Precipitation Stats...)
Flood Watches- 2
Flood Warnings- 1
Monthly Precipitation- 1.91inches
Yearly Precipitation- 6.11inches

(Temperature Stats...)
Heat Advisories- 0
Excessive Heat Warnings- 0
90degree days- 0
Winter 2009-2010 Verification...
By: Blizzard92, 11:02 PM GMT on March 04, 2010
Winter Forecast 2009-2010 (December, January, February)



Fig 1.0- This is the November 21, 2008 snowstorm that brought a surprise 6inches of lake effect snow to my location. It was my favorite snow event of the season.

Wow, who can believe we are talking about winter already. It is an exciting to prospect to think that in about one month's time we will be looking at snow possibilities. Just think back last winter a large snow event hit northeastern Pennsylvania in late October, with over 2ft snow for elevations above 1800ft. Now a word of caution before the forecast... I issue my outlooks some would say a bit prematurely. Most weather enthusiasts of meteorologists issue their outlooks in October waiting to see the final details of the ENSO, but I enjoy getting my forecast out a bit early and riding with it through the winter. My forecast does not follow any pattern or structure, but a combination of historical weather patterns, forecast indices, ENSO prediction, teleconnections, forecast models, current weather patterns, and even a bit of folklore to make it interesting. Also another change this year in the forecast blog is there will be no maps for normal snowfall and temperature and such. I am still in the process of finding a new forecast map for the Pennsylvania, Maryland, and Delaware region. So now, who is ready to talk snow? Well first we are going to take a look at a typical winter for Pennsylvania, Maryland, and Delaware...

An average winter in Pennsylvania consists of many different types of winter weather. Winters in Pennsylvania are more severe than middle Atlantic winters and Ohio valley winters, but less severe than neighboring New England winters. On average the first snowflakes fall in mid to late October in the northwestern part of the state. And the last snowflakes typically fall in the northwestern part of the state in early May. Frost season lasts from early October to mid May in most areas. The geographic regions of Pennsylvania play a major part in snow totals and temperatures.


("Courtesy of NOAA")
There are two regions of Pennsylvania that see significantly higher snow totals than the rest of the state. The Laurel Highlands and Northwest Mountains see snow totals well over 100inches every winter. In extreme winters snow may be on the ground into June with seasonal totals of over 200inches. The seasonal snow total record is held in Corry, Pennsylvania of 237inches. The monthly snow total record is held in Blue Knob, Pennsylvania with 96inches of snow. Corry is found in the northwest mountains and Blue Knob is a ski resort found in the Laurel Highlands. Blue Knob is the highest ski able mountain in Pennsylvania. Below is a map of average seasonal snow totals in Pennsylvania.


("Courtesy of NOAA")
Different types of winter storms affect the state of Pennsylvania, clipper systems, lake effect snow outbreaks, nor'easters, advection snows, and etc. The coldest month is typically January statewide. And the snowiest month statewide is typically February. Northwest Pennsylvania typically sees a majority of their snows in Lake Effect snow outbreaks. While eastern Pennsylvania sees most of their snows from coastal storms. When coastal storms come up the coast many areas in Pennsylvania can see major snowstorms. The Poconos typically see the most snow from coastal storms due to their elevation aid to precipitation totals. Some of the greatest storm total snowfall records are actually held in eastern Pennsylvania and not in the northwest Snowbelt regions. The highest average seasonal snow average is found in Corry, Pennsylvania with an average of 118inches. While the low seasonal snow total is found in Philadelphia, Pennsylvania with 21inches of snow. As far as temperatures go the coldest temperatures are found in the Alleghany Plateau region with the lowest temperature every recorded in Pennsylvania was in Smethport with -42degrees. Temperatures typically dip below freezing every day from November to March statewide. Extreme cold outbreaks typically occur around mid to late January. At times warm thaws may occur, but they are rare and sparse. As for ice storms they typically occur in December when the sun's rays are at their lowest. Very odd winter weather features occur each year including thunder snows, etc. and thunder snows are like thunderstorms but with snow instead of rain. Snow rates up to 5inches can occur. Thunder snows are mostly likely associated with frontal passages and lake effect snows. As far as winds, typically northwest winds setup on the coldest of winter days and can gust up to 50mph. Wind chills as low as -25degrees are felt almost at least once in the mountains of Pennsylvania. On average winds gust to 30mph several times each month. For ice on waterways, many northern lakes and rivers solidly freeze every winter. For southern areas ice forms every winter, but does not necessarily become very thick. During extreme winters though even southern regions can see ice thicknesses of over a foot. The most extreme winter storms that affect Pennsylvania are nor'easters though. They affect large areas of the state with high winds and heavy precipitation. On rare occasions snow totals of over 35inches have occurred with snowdrifts as high as 6ft in many areas of eastern Pennsylvania. Winters in Pennsylvania overall are relatively severe, with geographic regions playing a major part in average snow totals and cold temperatures. Weather for parts of Maryland and Delaware could be considered a bit more uniform due to the size of the states. Maryland is a bit more varied thanks to some unique geographic features. Western Maryland particularly in Garret County is home to some extremely heavy snow thanks to its favorable upslope location allowing orographic lift to aid in heavy snow over the 2000ft+ elevations. Over 100inches of snow falls each year in parts of the county near popular resort areas such as Deep Creek. Heading east in Maryland crosses several large mountain ranges near the Cumberland Gap, the Potomac Highlands, and the Blue Ridge Mountains heading towards Hagerstown which sees a varied snowfall each season averaging around 30inches of snow less than that of most of southern Pennsylvania, excluding Philadelphia. Heading south and east towards Baltimore and Washington DC snowfall totals immensely fall off to averages from 15-20inches with similar numbers in Delaware. The palliating effects of warmth from the Atlantic allow for slightly low totals as they featured more mixed precipitation events.

I am considerably more uneasy about the forecast this year than last year as our pattern this Summer has been anything but the norm. So I am going to start in on the heart of the forecast, the ENSO prediction. This is going to be the trickiest forecast and will play a big role in this winter for much of the nation. Current SSTs for much of the equatorial Pacific average from positive anomalies from .75-1.5. El Nino patters are warmer than normal equatorial Pacific water temperatures featuring a stronger than normal jet stream over the Pacific. The stronger than normal jet stream over the eastern Pacific allows for warmer than normal temperatures for much of the nation excluding the southeast and east coast. Now a large misconception is the idea of the equation...

El Nino + winter = Little Snowfall (Wrong)

Two winters, 1972-1973 and 1997-1998 caused a bad reputation as both those winters featured an anomalous polar jet in Canada with a strong subtropical jet over the southeast allowing for an active storm track, but warmth to flood the nation. The Nino event of 97-98 had Nino 3.4 region anomalies over +3degrees. These events are rare and extraordinary. On typical El Nino events there is a strong subtropical jet allowing for an active east storm track and a phase of the polar jet for the eastern US to allow more favorably negatively tilted troughs. The winters of 57-58, 63-64, 65-66, and 77-78 all featured a very snowy winter for the eastern United States. On the other hand La Nina conditions produce nearly the opposite favoring positively tilted troughs and an active storm track over the Great Lakes. The absence after a two-year long anomalous La Nina will aid in a "better" winter for this coming year.



Fig 2.0- This chart courtesy of the Mt. Holly NWS tells an interesting story of Nina vs. Nino seasonal snow totals.

The recent ENSO event is a bit more difficult to predict than some of the past. Several conflicting events and indices are keeping a hold on the warming of the equatorial Pacific allowing for a big discrepancy on predictions.



Fig. 3.0- Current SSTs anomalies for the equatorial Pacific are as followed for the average in the past week. Nino 4- +.9C, Nino 3.4- +.9C, Nino 3- +1.0C, and Nino 1+2- +.8C.

These numbers generally follow with weak El Nino conditions. But the Nino has been strengthening with about a half a degree increase since May of 2009. But there are several indices that prove against a strong Nino event making it very difficult to reach strong conditions. The current ONI (Oceanic Nino Index) shows a current average reading of +.6. A value above .5 is usually indicative of a Nino event, but being that we are in September looking back at analogs I cannot really find any strong Nino events with an ONI reading of only .6. For instance the winter of 97-98 featured an ONI reading of nearly 2.5 at the height of the ENSO event. By the way the Oceanic Nino index is an average of Nino 3.4 region temperatures. The closest match I could find looking at analogs is 69-70 with a reading of .8. You will hear a bit more about the summer of 1969 further down. Also the SOI (Southern Oscillation Index) is not favorable for too much strengthening in the Nino department with readings averaging around -5.0. Negative values typically correspond to Nino events with positive readings in association with Nina events. Looking back at the summer of 69 SOI readings were at -4.4 for August similar to this past August's reading of -5.0. Again proving against a strong Nino this year the August average of the Summer of 72 had a value of -8.9 and -14.8 in September. So once again this value of -5.0 is favoring a weaker El Nino.

But there are a couple of indices arguing towards a moderate El Nino which is what I am favoring currently. The latest MEI (Multivariate ENSO Index) reading was released of +.98 which puts the Nino considered for this index in the moderate category. The index takes a look at six variables for the genetic makeup of an ENSO event including things such as cloudiness and zonal SSTs. Winters such as the El Nino of 2002-2003 featured a max of a MEI of +1.4. Typically by this time of the year the MEI extreme readings from month to month slow down so now I believe we can definitely call that an El Nino is here stay for at least part of the winter.

Finally there is an evident Westerly Wind burst ongoing and transitioning across the eastern Pacific also associated with the next Kelvin Wave. This will allow for an increase in SST anomalies in the positive range during the next 3-7 weeks. Tropical forcing and a lacking influencing MJO (Madden Julian Oscillation) has also posed some interesting possibilities for this year's ENSO event that will separate it from the past. When you think about it we only have data from about the 50s for ENSOs and a 50 year time frame doesn't pose to be too helpful when looking for analogs. This year's El Nino is going to be quite different from the pasts El Nino as we are coming off of a negative AAM and negative PDO regime. Also we are coming off of a back to back year La Nina which proved to be one of the strongest on record. As we saw in the Summer residual effects continue to linger from the La Nina until about early August where the summer pattern took a more El Nino type regime. This brings me up to the next point of the current PDO (Pacific Decadal Oscillation). The PDO has been on the rise for the past few months, now that is semi expected as we exit the dominant PDO regime in the Summer. But as we headed into August values continued not to plummet like previous years. I believe we are finally heading out of the previous negative PDO time frame. Still we will have a dominant negative PDO this winter under the influence of the previous La Nina, this cool phase will also keep in line the strengthening El Nino.

So in general we have an interesting ENSO forecast. With discrepancies in the indices and observations it goes against a strong El Nino which is typically a positive for winters in the Middle Atlantic. It appears I will stick with a low-end moderate El Nino courtesy of the intensifying westerly wind burst over the Eastern Pacific which will enhance SSTs. But I cannot discount a very weak Nino by February as this Nino has proven to show weak footing in the Pacific. Generally speaking despite weak or moderate Nino status, this will favor an active east coast storm track.

Looking more in the teleconnection data the NAO will prove key in this winter. Generally this past Summer has featured a strong western based negative NAO (North Atlantic Oscillation).



Fig. 4.0- It is enticing seeing a return to a positive NAO to allow the cold air in the Arctic rebuilds. Typically in the fall a below normal temperature October with a positive NAO corresponds to a cold winter. This allows the cold air to build over the Arctic Circle.

And this quick rebuilding period under the generally dominated negative NAO this past year will not last too long. I have been for years one to believe in a NAO several year cycle. The past year seems to be an upswing in the absent western based negative NAO. Typically a negative NAO and weak to moderate El Nino produces an extremely snow winter. This allows the cold air to funnel down the east coast with the active subtropical jet. The phasing of the polar jet and subtropical jet produces some large Miller A type systems out of the Gulf of Mexico. Fluctuations in the NAO from positive to negative typically are a predecessor for a large coastal storm so a steady negative NAO is not what one should look for. A more neutral NAO is the most favorable for coastal storms. Some unusual SSTs near Green and the position of the Aleutian Low have possibly favored a more positive NAO this winter, but for now there is now definite evidence against a negative NAO dominating for much of the winter. The AO and PNA will also be interesting to watch this winter with regards to their effects on the continental US's weather.

I had a difficult time finding analogs this winter with a transition from a strong La Nina to a weak to moderate El Nino regime coupled with unusual GAAM, SOI, PDO, etc readings. A few matches prove semi-close for different parts of the spectrum. The Summer of 1969 and 1973 seem to be the closest matches to the Summer of 2009. They both featured Julys that were cooler than August along with mild Aprils followed by a cooler Summer. But the 1969-1970 season was on a two year El Nino regime, unlike us entering a Nino which sort of discounts it. Also 1973 Pacific variables just do not seem to match current 2009 August and September readings. I always exercise caution when regards to analog years as no two years are unlike and one cannot verbatim take the winter of 1969-1970 with seasonal snow totals and say that is the same snow totals we are going to see for 2009-2010. Many people make this foolish move. Other years of close ENSO patterns still show up with 2002-2003 with a weak to moderate El Nino. As mentioned earlier several indices are pretty similar to date.

Looking on the solar field, one again the sun is blank. No sunspots to be found and only a small flare was discovered the other day after nearly 60 days+ of non activity. Sunspots are dark regions on the Sun's surface that are associated with heightened solar activity hence a strong influx of heat. Without the sun there is no weather, so there has to be some sort of connection between sunspots and the troposphere weather zone. Despite criticism in the scientific community, I thoroughly believe that a reduction in solar activity does result in a global negative temperature by about -.2-.5. Despite this low temperature variance, a small temperature difference can make a large difference. I was doing some analyzing the other day of the stratosphere and coupled with some volcanic activity in the northern Hemisphere and low solar activity there will likely be some stratospheric warming which typically results in a larger and more widespread pool of arctic air in the winter. I do believe the low solar activity will result in some cooler than normal temperatures for parts of the globe this winter and we may have already seen some results in the past Summer with one of the coolest Summers on record for the continental US. Generally speaking the year 1998, the warmest year on record across the globe, since then temperatures have slowly fallen on average across the Earth. There is no global warming argument in my discussion, but more pointing at the impacts of the solar activity. Since then we have hit a relative minima in sunspots for a several year period corresponding to cooler temperatures by a slim margin since 1998. Many scientists agree low solar activity precluded the Little Ice Age. Despite your beliefs on the controversial subject of sunspots, we are once again entering a low sunspot activity year with a blank sun currently as of September 5.

Current global climate prediction models are also hinting at a colder winter than normal in the DJF time period with the CFS leading in the extreme predictions. Latest predictions are very inline with a typical El Nino pattern with warmer than normal temperatures from the Great Lakes on westward with cooler than normal temperatures from the southeast through the Middle Atlantic. Also I heard through grapevine that the ECMWF long range is particularly interesting in the winter time period with cooler than normal anomalies from once again the Ohio Valley on eastward. I do not give models to much credit due to several biases especially on the CFS that exist, though.

Lastly a bit a fun looking at folklore. Typically the good rules of thumb for a cold winter exist in nature around us and I think with the development of technology we have somewhat gone away from our past culture. In any case Pennsylvania Dutch traditions remain alive and well for forecasting the weather. This season shows completely black wooly caterpillars which supposedly by legend calls for a cold winter. Also acorns are plentiful this year with trees being quite full. Typically when leaves are full around the sides that is a predecessor for a mild winter. Also the latest Farmer's Almanac prediction is out for a bitterly cold winter for much of the nation with above normal snowfall.

So here is my official forecast after the more scientific approach above. Reading between the lines you can see I am favoring a snowy winter with normal to slightly below normal temperatures. I think this winter will be very active in the storm track department causing an abundance of snow for the Middle Atlantic. As many know I am always excited about the weather, but my true excitement is only shown every now and then. This winter is the first winter I truly am enthused for the prospects of a snowy winter for the Middle Atlantic. Elsewhere across the United States I think a mild and dry winter is in store for the Great Lakes and western US with a snowy and below normal winter for the southeast. Here are some statistics looking more detailed into the winter for the Middle Atlantic...

Average monthly temperature anomalies region wide...
December- (+.2-.5)
January- (-.3-.4)
February- (-.5-.8)

Average monthly precipitation anomalies region wide...
December- +1.00inches
January- +0.75inches
February- +1.80inches

Average monthly snow total anomalies region wide...
December- -2inches
January- +1inch
February +4inches

Those above statistics take an approach looking at how the winter may pan out according to my forecast with a snowier and colder winter towards February. But still the beginning of winter should be near normal. Those predictions were taken on account of similar analog patterns and ENSO averages.

As we all know long range seasonal forecasts are extremely difficult and at times some may say relatively worthless. But I enjoy the challenge of looking at global patterns and throwing together some analogs to make prediction. Despite the outcome of any forecast, I enjoy the trial and error and value of learning from a mistake. It can only further our understanding of the world's atmosphere around us. I off course will open up this blog again March 1 and make a verification blog as I did this previous Summer. My Winter forecast of 2008-2009 was pretty close to accurate especially in the temperature department. Precipitation is typically a much more variable prediction, but this season I feel more confident on the snowfall forecast with seasonal to above normal snowfall than my temperature call. The difficult for snow predictions is it only takes one large KU storm to throw things out of proportion. I am excited about discussions this year we are going to have before storms and I still get a chuckle when looking back on the past two winters discussions such as our love for PENNDOT, lol. In any case this season will surely prove busy here in the blog especially now being a featured blog. Feel free anyone to always post their thoughts whether for or against another's predictions. Challenges make things interesting in the meteorological field. This current blog will be posted through the week and I hope with the current quiet weather pattern, that we can get some good winter prospects discussions. So get ready and strap in the roller coaster, it is going to be one wild ride!!!

For the final section, I thought it would be interesting to post some archived maps of major nor'easters of our past courtesy of Penn State Meteo. EWall...

12 February 1983...



7 January 1996...



14 March 1993...



17 February 2003...



"Here northeast of Harrisburg 2009-2010 winter statistics"
(Snow Stats)
Current Snow Cover- T
Monthly Total- 0.00in
Seasonal Total- 70.10in
October Total- Trace
November Total- Trace
December Total- 16.0in
January Total- 2.1in
February Total- 52.00in
March Total- 0.00in
Winter Weather Advisories- 7
Winter Storm Warnings- 3
Ice Storm Warnings- 0
Blizzard Warnings- 0
Freezing Rain Advisories- 2
Winter Storm Watches- 4

(Temperature Stats)
Lowest High Temperature- 18.8F
Lowest Low Temperature- 9.3F
Wind Chill Advisories- 0
Wind Chill Warnings- 0

(Winter Storms Stats)
Dec 5 - 1.5in - First accumulating snow of season
Dec 8-9 - 2.5in - Snow changed to plain rain
Dec 13 - .1in - Freezing rain
Dec 19 - 9.0in - Heavy snow, higher amounts to south
Dec 31 - 3.0in - 2.5hr warm air advection event
Dec 31 #2 - .2in - Freezing rain/sleet later in day
Jan 8 - 1.5in - Light snow associated with clipper
Feb 2 - 3.75in - Weak coastal storm
Feb 5-7 - 19.0in - 10th largest snowstorm on record
Feb 9-10 - 20.5in - Blizzard conditions/snow depth up to 36in
Feb 15-16 - 1.25in - Light snow from clipper
Feb 25-26 - 5.25in - Wind blow/drifting cutoff low
Feb 28 - 1.0in - Wet snow
The views of the author are his/her own and do not necessarily represent the position of The Weather Company or its parent, IBM.
The Northeast Weather Blog...
Previous Entries for 2017