Historic Central Appalachian Flooding?
It has been a little over two weeks since I left the realms of my comfort zone to begin on a new journey. I am sitting here looking out the window at a completely new landscape separate from anything I have seen before. (A very hot dorm room might I add, ugh!). Actually it is quite funny, so far the weather here has been very benign and abnormally warm for Ithaca standards. All of the exciting weather is back home in Harrisburg after over a foot of rain in August! So far my journey is just beginning. Classes have begun. Reality has set in. This is not going to be easy. Through most all of high school I was able to breeze through classes with little outside work. Things came easy. Studying was not really at all necessary for my success. But when you take a group of exceptionally different students and put them together, you are given a very different solution to the equation. While I have only been in my classes for a week; Basic Principles of Meteorology, Meteorology Lab 1, Forecast Competition, Calculus I, Sustainable Energy Systems Writing Seminar, Astronomy 101... it is already evident the amount of work required for success. Coming from a situation where my studying and work habits were mainly confined to small time periods, I had to immediately begin to focus on a new organization technique for time management.

I have already find myself in a relative set routine featuring classes most of the day with time intervals in between filled with studying and working on homework in one of our 19 libraries. My day outside of my dorm during the workweek is from 730am to usually 9pm. It is a long day, but I find myself accomplishing quite a bit. So far I am actually ahead of schedule for long term assignments hopefully overcoming some of my previous procrastinating tendencies. I guess one thing that makes it is easier is that everyone generally is fully motivated here to the max. The libraries are jammed from 7am to 2am the next day with barely a seat to find. A majority of the people I have met here are very concerned with their work load and finding successful ways of completion. They are also interested in the subject and a simple conversation here could quickly lead to something advanced such as the linear ratio of people entering the auditorium in a 15 minute time interval (yes true story, lol). Actually I times some people to get too analytic especially mathematically, and I find myself having to pull away from the conversation, lol.

My meteorology classes are superb and so are the associated professors. Once again I am solidified in making the right choices for my passion. The atmospheric sciences majors are a close group of people fortunately, although I must say I was a tad disappointed to find no one else quite sharing my obsessive love for the weather. And yes, already all the people on my dorm floor are asking for the weather forecast each day, haha. I also entered a forecast competition for the semester against all of the atmospheric science majors, so I guess we'll see I really am any good.

The transition here is still just in its beginning stages. The entire atmosphere of Cornell is superb with the architectural wonders of the buildings to being perched on the top of a small plateau overlooking endless mountains, Ithaca, and Lake Cayuga. The elevation of the University is generally 850-950ft, while the town of Ithaca is about 300ft. There in nothing better than walking back to the dorm from the Libraries right around dusk as the sun lights up the sky at dusk with brilliant reds and oranges against the mountainous terrain and deep gorges/waterfalls here while listening to songs ring off the clock tower bell. Everyday I find myself meeting people from all of the world which I think has been the most interesting of all anywhere from Vancouver, Canada to Singapore to North Korea to South Africa to Ukraine. And I am definitely taking advantage of this cultural mosaic of people asking many questions and discovering all different types of beliefs across the globe. There are many challenges I am still facing and learning to deal with under this new gained independence. I still am in the process of meeting people here. Socially, I am very outgoing and I try to get to know everyone... But I just cannot find 'that' group of friends yet. I suppose in time, I will just know when I find them. The road ahead is not parallel, but I will get there in time.

"Synoptic Setup"
A very complex weather situation is unfolding this week across the Middle Atlantic as a cold front advances slowly this region Sunday and Monday while stalling just south of the region as a stationary boundary. This boundary will be the focus of a multi-day heavy rain event. Currently a warm, anomalous southwest flow with 1000-500mb height thicknesses near 575mb and H85s temperatures near +19C are allowing hot 2m surface temperatures across the region during the past few days. Parts of Virginia and Maryland were in the upper 90s on Saturday and other areas were around 90F with dew points all above 70F making for relatively high heat indices. The combined heat and humidity has even been quite impressive well up through upstate New York. Meanwhile a cold front with a much cooler and drier air mass is trying to work south across the region.


Meanwhile Tropical Storm Lee continues to slowly churn in the Gulf of Mexico and across southern Louisiana. Currently steering currents are pretty weak, but eventually the prevailing westerlies will allow Lee to be swept northeastward in the flow. Current GEFS guidance and other global models support a track along the stationary boundary. The question is where the stationary boundary sets up. That area will then be of highest hydrology concern.

None the less, MUCAPE values around 500 j/kg with elevated instability will support complexes of thunderstorms Sunday night slowly moving to the northeast. Storms will be training such as below...


With the loss of daytime heating, thunderstorms will begin to weaken although a few could remain severe with heightened wind shear and helicity values across Pennsylvania and New York. Wind damage will be an isolated threat.

PWATs near +SD around 1.8in will continue to feed heavy rain through much of Sunday night across the entire Middle Atlantic from Virginia to New York on northward and southward. Tropical moisture will promote heavy downpours with GFS/NAM QPF values ranging from 1-1.5in region wide, although precipitation trends generally will be convective with some areas receiving up to 3in in favored training thunderstorm locations. Soil moisture anomalies remain relatively high across the entire region especially for eastern locations affected by Hurricane Irene where localized totals of 8in occurred.


A strong right rear entrance jet will highlight a focused area of heavy rain on Monday along the nearly stationary boundary. Location remains a bit uncertain by areas in northern Maryland, southern Pennsylvania east to New Jersey appear to be favored in this heightened area of frontogenesis. Rainfall rates of .25in+/hr are possible. QPF totals in excess of 1in are possible. Elsewhere scattered showers will give basin wide totals of around .25in or so. Cooler air will funnel into much of the region despite the tropical moisture with temperatures falling into the 60s and 70s region-wide.

Meanwhile towards Tuesday through Thursday uncertainty remains on to the effects of Tropical Storm Lee and Hurricane Katia. It appears according to latest guidance that Lee's remnants will move along the stationary boundary providing high tropical moisture training up the east coast. The latest 9/5/2011 18z GFS supports this hypothesis along with a semi correspondence with the NAM. The ECMWF is bit drier while the NAM is a bit farther south with the heavy rain axis than the GFS. It does appear though someone along the east coast will see a concentrated area of localized heavy rain with a weekly surplus rainfall total of over 6in.


This heavy rain coupled with the very wet ground and high watershed values will support a risk of moderate to major flooding in some areas. Currently favored are the mountainous areas and the ridges on the eastern side of the Appalachians which will see enhanced totals from the easterly flow and associated orographic lift. Timing will remain difficult to forecast this week for precipitation components due to the number of vortices spinning across the region. It appears Sunday night, Monday night, Tuesday night, and Wednesday may feature the timing of the heaviest rains with breaks in between, but that all still remains uncertain. The remnants of Lee and interaction of the advancing shortwaves along the stationary boundary should promote Hurricane Katia to remain offshore, but increased surf and beach erosion is possible along the east coast due to the close proximity she will travel. The influence of the two tropical systems and front may promote even higher enhanced rainfall across somewhere along the East Coast almost in a predecessor rain event PRE type manner. Right now those with concerns of flooding in their region need to monitor forecasts and radar closely this week. Not everyone will see the heavy rain totals as the event is more convective than stratiform in nature with highly concentrated heavy rain areas making the county warning forecast area very difficult this week. Best idea is to monitor latest trends and high resolution guidance.

Main idea is that heavy rain will be common in the Northeast much of this week with widespread clouds and tropical moisture under cool temperatures in the 60s and 70s. Flooding is possible. Drier air and seasonable temperatures will move into the region towards the weekend with sunshine hopefully drying things out once again as we complete the first full week of September. Looking ahead looks like near normal temperatures continuing the very wet pattern though unfortunately. Stay tuned.

"Soil Moisture Anomalies and 5-day Precipitation Amounts from Hydro Prediction Center"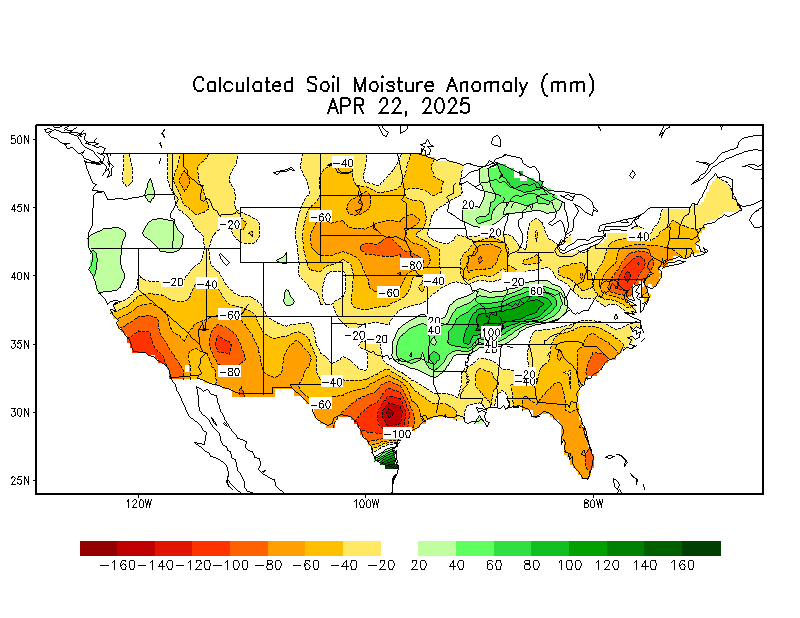 "12hr Estimated Precipitation"



"Flooding Links"
-Automated Pennsylvania Rainfall Recording Stations...Link
-Flash Flooding Guidance...Link
-HPC Forecasts for Excessive Rainfall...Link
-Hydrology Predictions for Lakes, Rivers, and Streams...Link

Lower Susquehanna Valley Doppler...


(Courtesy of WGAL)

Follow my 24hr forecasts on Twitter... Link and Facebook... Link.
The views of the author are his/her own and do not necessarily represent the position of The Weather Company or its parent, IBM.
Reader Comments
Comments will take a few seconds to appear.
The Northeast Weather Blog...
Recent Posts
Local Weather
53 °F

Rain Mist
Previous Entries for 2017
Personal Weather Stations