Severe Weather for August 5...
"Thoughts on Severe Weather Outbreak of August 5"
Good Tuesday morning!!! Well some of us are waking up to sunshine while others are socked in the clouds and rain. A very strong complex of thunderstorms hit Chicago last night in the form of a derecho. The derecho created several outflow boundaries over the Ohio Valley later sparking nocturnal thunderstorm complexes. Lots of debris clouds are scattered about the region along with leftover rain showers and thunderstorms. And sun breaks through the clouds aheading of the next trough showers and thunderstorms should again break out this afternoon and evening. The computer models have been consistently bringing a MCS across Pennsylvania for Tuesday night. As the low level jet becomes focused over the region with strong winds aloft severe weather may be a threat. This outbreak has been highly advertised as long as 7days ago. But as we got closer to the event it looks less and less impressive. And now this morning it does not appear it will be too large or dangerous of an outbreak in Pennsylvania. I though decided to issue a severe weather formatted blog due to the threat of today's severe weather and that the other blog was getting old. Below the sections will highlight each seperate detail of the event. Please stay tuned throughout the day for the latest updates from the NWS. Also I cannot rule out quite a strong bow echo to move across the state of Pennsylvania. The GFS does show some type of complex moving across the state. But really instibility ingredients are not quite high enough for a widespread damaging derecho like was forecast a week ago.

"Current Weather Setup"
Pretty complex scenerio unfolding for Pennsylvania. A cold front is approaching the region, but out ahead of the cold front is the warm front located in the southern Pennsylvania region vicinity. Dying thunderstorm complexes are all over the Ohio valley leaving areas of substidence and debris clouds. The dying complexes are moving south into the northern parts of the Tennessee Valley. As for Pennsylvania sunshine is out across the eastern half of the state with clouds in the western part. But already evident by satellite is cloud breaks which will create areas of isolation later this afternoon. A nose of extremely high PWATs possibly in excess of 2inches will move into Pennsylvania. Looking at this morning's water vapor loop the high moisture aloft is very evident by shortwaves located along the warm front over the Indiana and Ohio vicinity moving east. Dewpoints have been on the rise this morning and will potentially reach values near 70degrees later today. If enough breaks in the clouds occur temperatures could possibly reach near 90degrees in the far southeast. Elsewhere temperatures will be in the 80s. As moisture from the Gulf rides up along the warm front thunderstorms should break out later today. The max wind shear values are over southwestern Pennsylvania up to 50knots, elsewhere around 40knots. Instibility will develop in the areas of isolation with CAPEs rising over 2000 j/kg. This type of forecast is a very difficult one as energy could be stolen to our south by those stronger complexes. But still the computer models develop a MCS over central Pennsylvania. But as time goes on I am doubting this scenerios more and more. Today will sort of be a wait and see day. Dynamics are available for severe storms, but morning substidence could really prevent strong convection from forming.

"Current Advisories"



"Current Satellite"


(Courtesy of Penn State Meteorology.)

"Current Surface Map and Weekly History of Jet Stream Position"



"Radar for Western Pennsylvania"


"Radar for Central Pennsylvania"


"Radar for Eastern Pennsylvania"



"Forecasts from Storm Prediction Center"
DAY 1 CONVECTIVE OUTLOOK
NWS STORM PREDICTION CENTER NORMAN OK
0743 AM CDT TUE AUG 05 2008

...MID MS AND OH VALLEYS/CENTRAL APPALACHIANS...
NUMEROUS CLUSTERS OF STRONG CONVECTION HAVE BEEN OCCURRING OVERNIGHT
FROM IA INTO OH/WV. THESE STORMS HAVE ESTABLISHED AN OUTFLOW
BOUNDARY FROM NORTHERN MO INTO CENTRAL IL...THEN ACROSS SOUTHERN IND
AND NORTHEAST KY INTO WV. THIS BOUNDARY MAY PUSH A LITTLE FARTHER
SOUTH THIS MORNING BEFORE STALLING. EXTREME INSTABILITY WILL BE
POSSIBLE ONCE AGAIN THIS AFTERNOON ALONG AND SOUTH OF THE
BOUNDARY...PROMOTING VIGOROUS THUNDERSTORM DEVELOPMENT FROM MO TO
KY/WV. SUFFICIENT DEEP LAYER SHEAR AND CONVERGENCE ALONG THE
BOUNDARY WILL PROMOTE A RISK OF LARGE HAIL WITH INITIAL
STORMS...WITH DAMAGING WIND THREAT INCREASING THROUGH THE EVENING AS
CLUSTERS BECOME BETTER ORGANIZED AND TRACK SOUTHEASTWARD INTO THE
CENTRAL APPALACHIANS.

"Tornado Risks"


"Hail Risks"


"Wind Risks"



"Model Analysis"
As it seems to be the case this entire summer is that the models are suffering from convective feedback errors. The morning runs do not seem to have a good hold on the convective complexes in the Ohio Valley. The GFS and now the NAM bring a MCS over western Pennsylvania through central Pennsylvania. The NMM model seems to develop it over eastern Ohio and then dies it out over the Laural Highlands. The HIRES WRF this morning future radar does also show much of Pennsylvania seeing some rainfall. But what I am worried about it is that the energy to our southwest over the Ohio Valley will steal the energy from developing a MCS further north. This scenerio I am watching very closely this morning. As far as thermodynamics... CAPE values look to be highest over western Pennsylvania with values as high as 2500 j/kg. Over central and eastern Pennsylvania they are generally near 1000 l/kg. LI indices near -4 across much of the state. I think the SREF model has a pretty good hold on CAPE values for today. The NAM model develops some impressive SWEAT values over central Pennsylvania. The GFS develops also impressives helicity over 200 across central Pennsylvania with the core of the highest helicity tracking over the state. As far as EHI values they look to be highest over western Pennsylvania near 2 over the southwestern corner. Kinematics are pretty impressive with a nose of 35-45knots diving over the Ohio valley into western Pennsylvania. The low level jet is also impressive with winds near 25knots. So overall thermodynamics and kinematics are there, but will there be enough energy to develop MCSs farther north across Pennsylvania?

"3z SREF Model Forecast Max Cape Index"


(Tuesday evening)

"12z NAM Model Forecast SWEAT, Helicity, and CAPE indices"


(Tuesday evening)

"0z GFS Model Forecast Helicity Values"


(Tuesday evening)

"0z GFS Model Forecast Wind Shear Values"


(Tuesday evening)

"My Forecast for Severe Weather"
Well today is a slightly low confident forecast. But anyway I am thinking convection should form along the warm front today under the high dewpoints and somewhat moderate instibility. Jet dynamics should support this progression of thunderstorms across the state. I am slowly leaning from the MCS solution to the forecast. But still there is a possibility of a MCS type thunderstorm across western and central Pennsylvania. Freezing levels today are near 14,000ft and I am not really expecting to much of hail threat. Winds today will be the main threat with any organized thunderstorm. Also isolated tornadoes cannot be ruled, but there is slight undirectional shear over western Pennsylvania which doesn't exactly support tornadic development. Heavy rain today is also a major threat as PWATs rise to several deviations above normal. Training thunderstorms also cannot be ruled out. Anyways below is my severe weather map made this morning. The highest risk of severe weather today is over southwestern Pennsylvania due to the close proximaty to the jet. But everywhere today and tonight there is a threat of scattered convection. Stay tuned to updates throughout the day.

"My Severe Weather Risk Map"


(Tuesday)

"Conclusions on Severe Weather Outbreak"
This section will highlight the forecast for the rest of the week. As the trough moves in for Wednesday clouds will be across much of the region probably as low stratus over the mountains with ceilings as low as 1,000ft. Then skies will slowly clear from west to east. Moisture aloft will dwindle to way below normal PWATs. No precipitation is expected for Wednesday. Highs will be a few degrees below normal. As the trough really settles in temperatures will be below normal thanks to the cold poor aloft. Daily showers and thunderstorms are possible late in the week, especially over the higher terrain. Small hail will also be a threat with any of the stronger thunderstorms as freezing levels will be quite low. The coolest day looks to be either Saturday or Sunday with highs below 80degrees for the most part across the state. Lows will be chilly in the 50s and even a few 40s in some areas. Northwest flow instibility clouds will be common, so the afternoons will not contain clear skies. By the beginning of next week the trough begins to depart with little to no threat of precipitation. Sunshine returns along with closer to normal temperatures. Looking ahead towards the far future it appears as if no heatwave is in sight. A near normal to slightly cooler than normal pattern remain with active troughs. I would not be surprised if most areas do not see another heat wave. Very interesting summer so far.

"Storm Reports"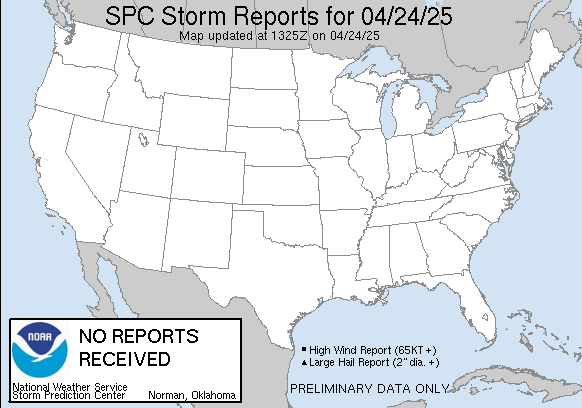 "Here north of Harrisburg 2008 statistics"
(Severe Weather Stats...)
Severe Thunderstorm Watches- 6
Severe Thunderstorm Warnings- 3
Tornado Watches- 1
Tornado Warnings- 0
Total Thunderstorms- 25

(Precipitation Stats...)
Flood Watches- 4
Flood Warnings- 5
Monthly Precipitation- 0.00inches
Yearly Precipitation- 27.85inches

(Temperature Stats...)
Heat Advisories- 4
Excessive Heat Warnings- 0
90degree days- 12
The views of the author are his/her own and do not necessarily represent the position of The Weather Company or its parent, IBM.
Reader Comments
The Northeast Weather Blog...
Previous Entries for 2017