The Atlantic is opening its doors to development - 6/17/12
Good afternoon everyone and welcome to my tropical weather update for Sunday, June 17th, 2012. The tropics are now after nearly a two week break finally starting to warm up. We have two areas of interest to talk about today, a non-tropical area of low pressure by Bermuda and the continued possibility that a tropical storm will attempt to develop in the Gulf of Mexico. Neither of these areas are of immediate threat to develop, though the non-tropical area for development has only a day or so to do so.


(figure 1. Tropical Atlantic as of this update)


Area of disturbed weather by Bermuda
Our first disturbance out there is a non-tropical area of low pressure by Bermuda that is currently moving north at 15 mph. This system is disorganized with shallow thunderstorms around it and a lot of dry air being pulled into the circulation. It needs to quickly get its act together if it wants to develop, as the SST's in the area are already rather on the low side for tropical development and will decrease even more so as the system moves north. However, the GFS is showing that this system could begin to take on sub-tropical characteristics sometime tomorrow. I am not really expecting too much from this system as it is generally rare to get a system at that latitude this early in the season but it has happened before, but the conditions just seem to unfavorable and the disturbance seems to have only a limited amount of time to develop into anything significant.


(figure 2. Nontropical area of disturbed weather by Bermuda)

Continuing to watch the SW Gulf of Mexico for development
The bigger story for development will come from in the Gulf of Mexico from the potential of monsoonal development. The system, as I have been monitoring for the past few weeks will be of very complex genesis. You have a tropical wave currently traversing the Caribbean, the remnants of Carlotta currently over Mexico, and the monsoonal trough currently lifting northward. You also have the Madden-Julian Oscillation quickly trying to return to our basin, that will help to increase convection.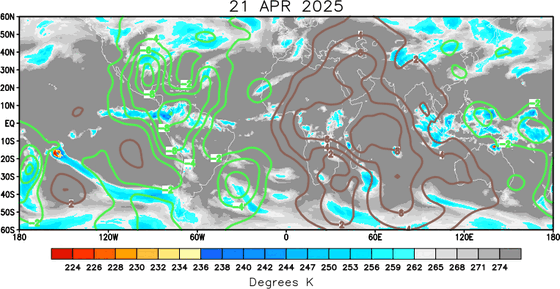 (figure 3. Current MJO phase returning to our basin)

The models are doing very poor at picking and showing consistent development with this system. The ECMWF has been consistently not showing development with mostly just low pressures in the SW Gulf bringing possibly some rain to Texas. The GFS has been consistently showing development of some sort of development in the Gulf to a probable moderate Tropical Storm. It is worth noting too that the ECMWF ensembles are showing development where as the operational runs are not, and the GFS ensembles are also sniffing out the possibility for tropical development.

In short, I believe there is a moderate chance that we will see a tropical storm in the SW Gulf Of Mexico this week. This system should be fairly similar to Tropical Storm Arlene last year and shouldn't get terribly strong, it also appears that this system will be rather large and could bring beneficial rainfalls and also dangerous flash flooding to Texas and Mexico if the models where to verify. I will update my blog tomorrow with another update as we get a better idea on what will actually happen.


(figure 4. Tropical Storm Arlene of 2011)

CybrTed
The views of the author are his/her own and do not necessarily represent the position of The Weather Company or its parent, IBM.
Reader Comments
CybrTeddy's tropical weather blog
Previous Entries for 2017
Recommended Links